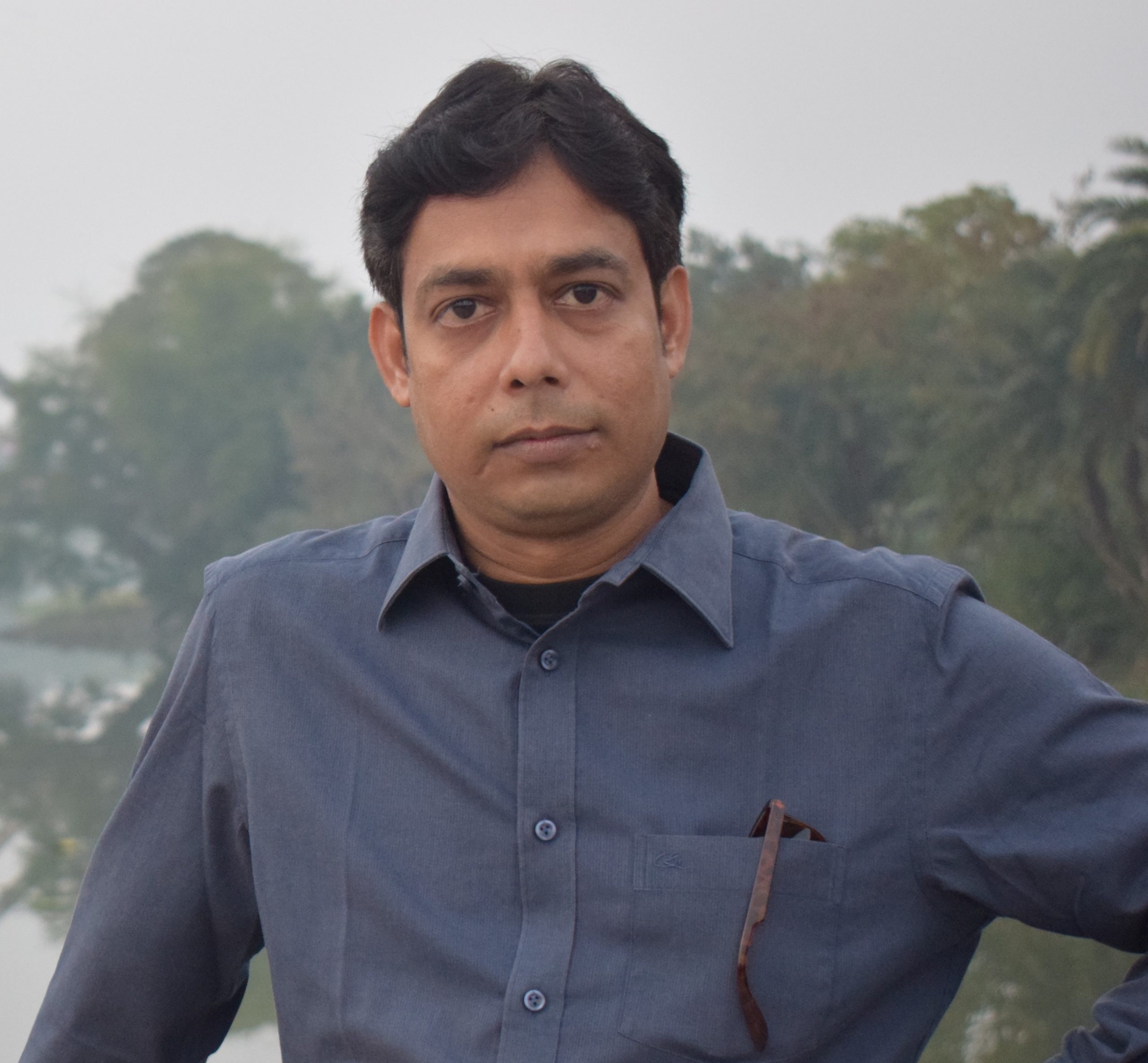 Dr. Uthpal Kumar
Co-Founder and Director
Mr Uthpal Kumar completed his PhD from Water Systems and Global Change Group of Wageningen University and Research in the Netherlands. Mr. Kumar also holds Bachelor of Science Degree in Environmental Science (2005) from Khulna University and a Master of Science Degree (2008) in Water Resources Development from Bangladesh University of Engineering and Technology (BUET). Since then he had research position in several projects at Unnayan Onneshan, Institute of Water and Flood Management and Caritas Development Institute. Research and academic interest of Mr. Kumar are climate service co-production, integrated water resources management, vulnerability assessment and Urban DRR. Currently, he is working for tailoring hydro-climatic information services for farmers in the Bangladesh Delta.
Dr. Kamonashish Haldar
Co-Founder and Director
Mr. Kamonashish Haldar completed his doctoral research from Wageningen University and Research, the Netherlands on urban water reuse in peri-urban agriculture in the Bengal delta. He has a bachelor degree in Urban Planning from Khulna University and an MSc in Urban Environmental Management from Wageningen University. He has more than 10 years of working experience in both government and non-government organizations in diverse sectors of Spatial Planning, Infrastructure Development, Urban-Rural linkages, Water Supply and Sanitation. His expertise and research interests include (waste)water management, spatial planning, circular economy, nature based solutions, climate change adaptation in urban areas. Mr. Haldar is motivated and committed to making a positive contribution in ensuring sustainable development of delta areas.